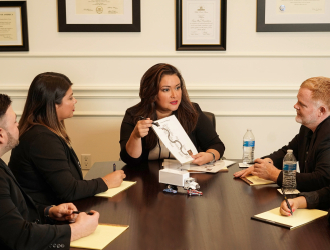 If you've been the victim of the following incidents, we are equipped to help you.
Traffic collision
Semi-trailer Truck Accidents
Motorcycle Accidents
Wrongful Death Claim
Pedestrian Accidents
Oil Refinery Accidents
Cyling Accidents
Premises liability
Dog Bite
We take the time to carefully look at your claim, and discuss every option with you. If you have sustained injuries and aren't sure whether or not you should contact a Houston personal injury lawyer for further discussion, you don't have to worry. You can set up a risk-free, no-obligation consultation with us today. It's common for victims of accidents to assume that their injuries aren't worthy of compensation, though that's rarely the case. Speak with us today to understand your possible right to compensation.
Contact the law office of Houston personal injury lawyer Hilda Sibrian today to fully experience how we put you and your needs before all else. Our professionals understand what you're going through, and can help you find peace of mind in these difficult times. Schedule a no-risk consultation today. For urgent matters, use the chat feature at the bottom of the page to contact us immediately for our 24/7 support.
Abogado de Lesiones Personales de Houston