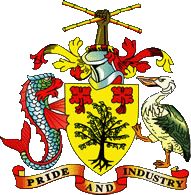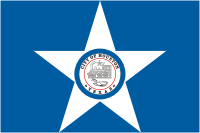 Held elections of new officers, established committees, audited the treasury, and submitted budgets for the upcoming fiscal year.
Annual Taste of Barbados fundraiser
Fundraising at The International Quilt Festival
Awarded 3 Scholarships for 2005 totaling $2000
Annual Barbados' Independence and Scholarship Awards Banquet
Mothers Day celebration
Participation in the St. James Episcopal Fall Jubilee
Father's Day celebration
Donated to a Bajan family in Florida needing funeral arrangement assistance
Launched the quarterly E-zine newsletter "BAGH On the Move"
Established our first functional website at www.barbadoshouston.org
Bowling tournament fund-raiser by the Youth (BYGH)
Supported the St. James Episcopal Annual Bazaar
Bus Ride to Louisiana fund-raiser
Flowers and cards to members and their relatives during illness
Flowers and cards to members families who lost loved ones
Signed support for House Resolution bill 71
Spaghetti dinner fund-raiser by the Youth (BYGH)
Donated funds to a member for urgent medical care
Youth field trip to Museum of Natural Science
Established The BAGH Folk Singers
St. James Episcopal Feed the Homeless
                                          Copyright © 2005 Barbados Association of Greater Houston. All rights reserved.